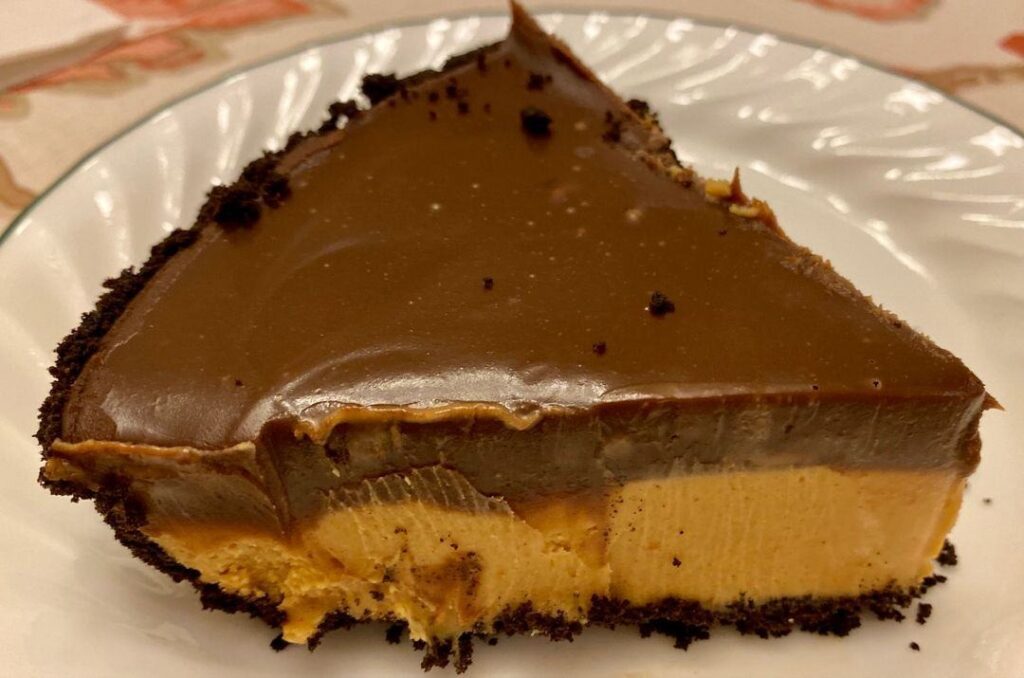 Ingredients
CRUST:
1 1/4 cup salted pretzels
6 tablespoons unsalted butter
1/4 cup brown sugar
FILLING:
1/2 cup cream cheese, softened
1/3 cup smooth peanut butter
1/4 cup brown sugar
1/2 cup 35% whipping cream, whip
CHOCOLATE WHIP CREAM:
3/4 cup coarsely chopped dark chocolate
2 cups 35% whip cream
Chocolate shavings, optional
How To Make No Bake Cream Cheese Peanut Butter Pie
First, you need to prepare the pie crust by pulsing the pretzels in a food processor until they are finely ground and firm.
Take a large bowl, then mix the pretzel crumbs you just mixed with the brown sugar and butter. Take your hands and mix them together or use a small spoon.
Take the mixture and spread it in the bottom of a pie plate making sure it covers the sides of it.
Cover the top of it then put it in the fridge
Take the time to prepare the filling, combining the peanut butter, cream cheese and brown sugar in a bowl, mixing it together until smooth.
Fold the whipped cream in, then take the filling and place it in the now cooled pie crust, spreading it all out so it's thoroughly combined.
Cover it, then put it in the fridge.
For your chocolate whipped topping, you must first take the chocolate with the whipped cream and place it in the double grill over medium heat. Whisk until everything is completely melted. Then take it and put it in the fridge.
Cover all of this until cooled. Once that's done, take the chocolate, beat it on top with a mixer, then pulse until everything is spreadable and thick enough to work with. Try not to over mix this.
Take the pie and cover it with chocolate whipped cream, then top it all with chocolate shavings if you want to use it