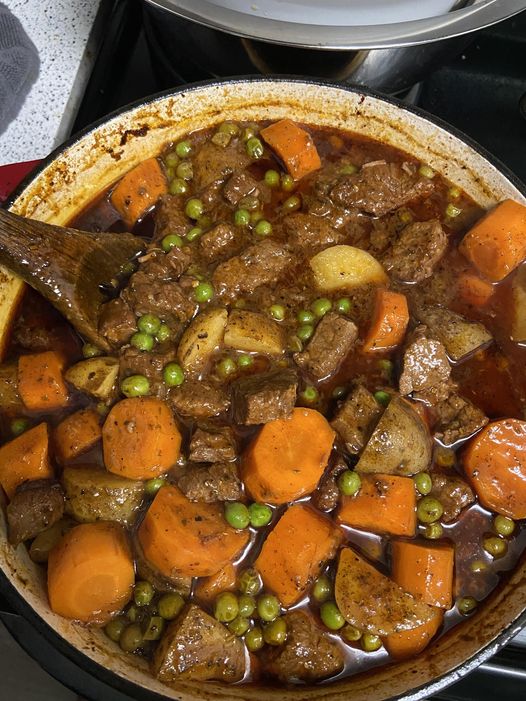 This Classic Homemade Beef Stew recipe is so easy to make and so heavenly. A one-pot meal that's hearty, flavorful and loaded with tender beef morsels, potatoes, and carrots. Cooked in a rich and savory sauce, this beef stew recipe is comfort food at its best.
Ingredients
2 pounds beef stew meat, cut into 1-inch pieces
¼ cup all-purpose flour
½ teaspoon salt
1 ½ cups beef broth
4 medium carrots, sliced
3 medium potatoes, diced
1 medium onion, chopped
1 stalk celery, chopped
1 teaspoon Worcestershire sauce
1 teaspoon ground paprika
1 clove garlic, minced
1 large bay leaf
How To Make Easy Beef stew
Place meat in slow cooker.
Mix flour, salt, and pepper together in a small bowl. Pour over meat, and stir until meat is coated.
Add beef broth, carrots, potatoes, onion, celery, Worcestershire sauce, paprika, garlic, and bay leave; stir to combine.
Cover, and cook until beef is tender enough to cut with a spoon, on Low for 8 to 12 hours, or on High for 4 to 6 hours.