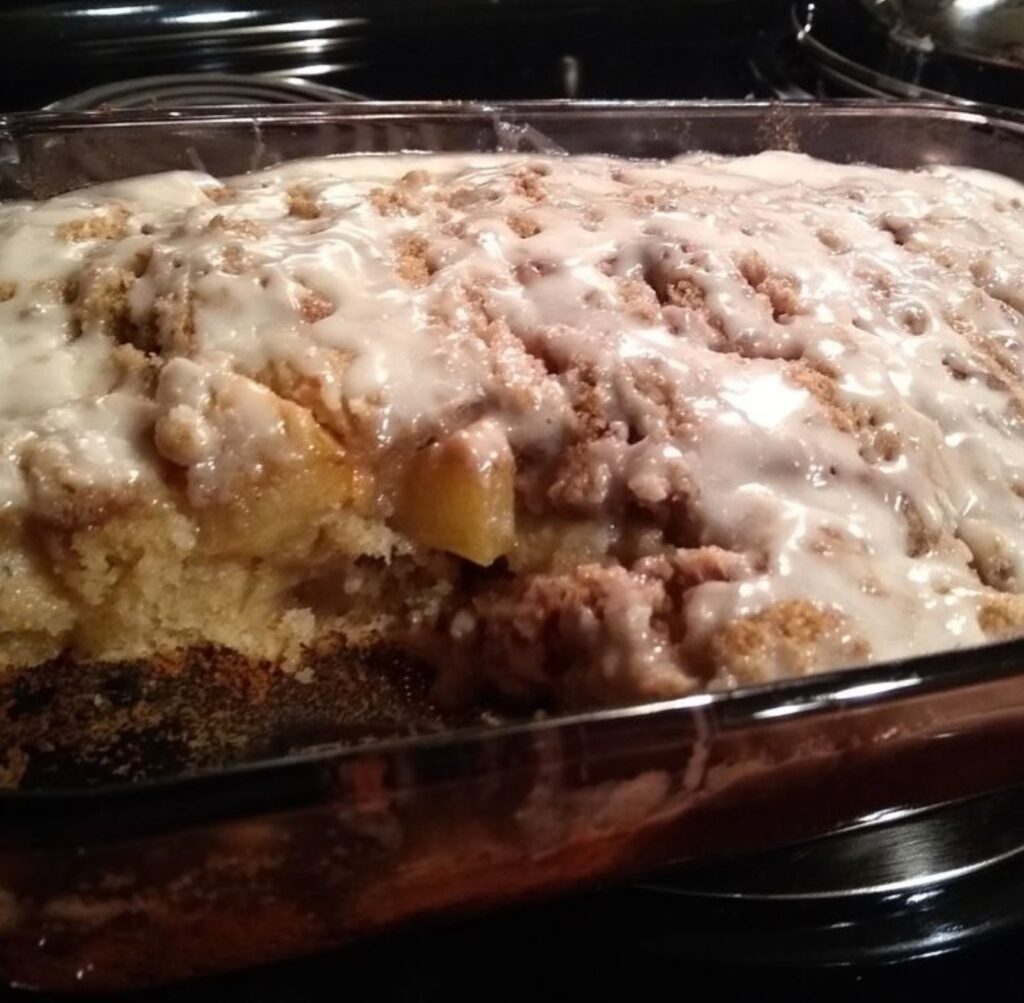 This delicious Homemade Apple Cake gives you made-from-scratch bragging rights, while you throw it together in three easy steps. Cinnamon and apples are brought together for a warm, spiced fall treat served up with a scoop of vanilla ice cream. This will be a family fall favorite in even less time than it takes to make it.
Ingredients
1 box Spice Cake Mix
21oz Apple Pie Filling
4 Eggs
1 cup softened Butter
3 cup Powdered Sugar
1/2 cup Brown Sugar
1 tsp Cinnamon
2 tbsp Milk
1 tsp Vanilla
How To Make Apple Cake
Preheat oven 360.
Grease 9×13″ cake pan.
Beat together cake mix, pie filling and eggs until well blended (there will still be chunks of apple).
Pour into prepared pan.
Bake for 25-30 minutes or until toothpick inserted comes out clean.
Allow to cool completely.
Whip butter, brown sugar, cinnamon and vanilla for until fluffy.
Gradually add powdered sugar.
Add milk until you reach desired consistency.
Spread frosting over cake.