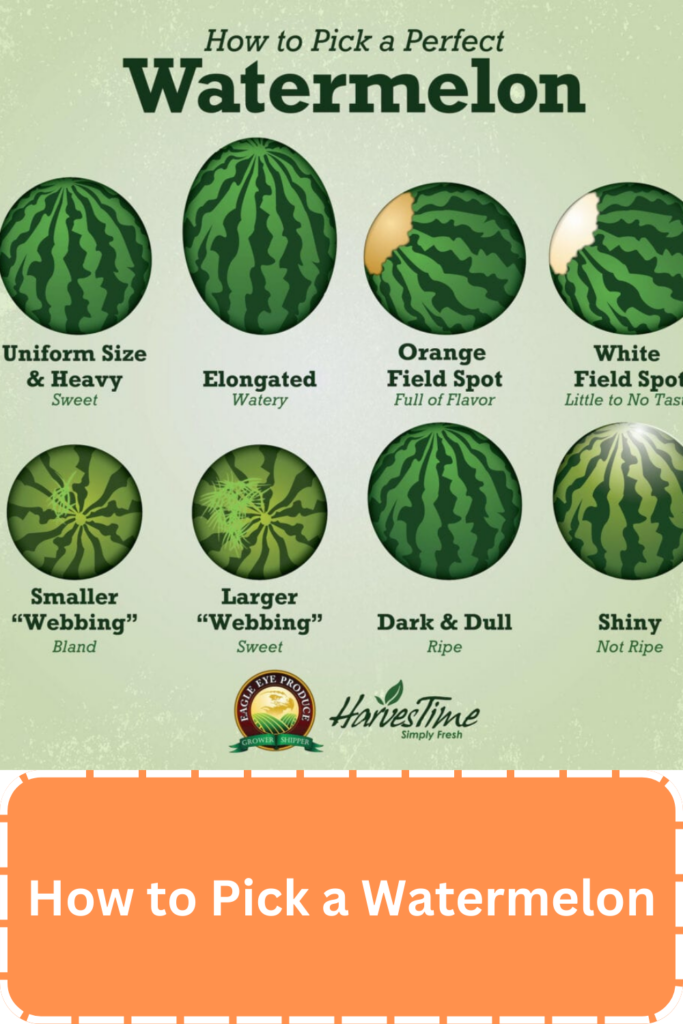 Picking a ripe and delicious watermelon can sometimes be challenging, but with a few easy tips, you can increase your chances of choosing a sweet and juicy one. Here's a guide to help you pick a watermelon:
Look for a symmetrical shape: Choose a watermelon that is uniformly shaped without any bumps or irregularities. This indicates that the fruit has grown evenly.
Check for a dull rind: A ripe watermelon will have a dull skin rather than a shiny one. Avoid watermelons with a glossy or overly shiny appearance.
Inspect the rind: The rind should be firm and free from cuts, bruises, or soft spots. Thumping the watermelon is a common technique, but it's not always reliable. Instead, focus on the overall appearance and texture of the rind.
Examine the field spot: The field spot is the area where the watermelon was resting on the ground. Look for a creamy yellow or buttery color on the underside of the watermelon. A white or green field spot indicates that it may not be fully ripe.
Check the weight: Ripe watermelons are relatively heavy due to their high water content. Pick up the watermelon and compare its weight to other fruits of similar size. A heavier watermelon is often a good sign.
Tap or knock on it: While thumping isn't always accurate, tapping the watermelon with your palm can give you a clue about its ripeness. A ripe watermelon will produce a deep, hollow sound, whereas an unripe one will sound dull.
Consider the size: Choose a watermelon size that suits your needs. Keep in mind that larger watermelons tend to have a greater chance of being overripe or losing flavor.
Trust your instincts: Sometimes, the best way to pick a watermelon is to trust your instincts. If it looks and feels right to you, go ahead and give it a try.
Remember that these tips can help increase your chances of selecting a ripe watermelon, but they are not foolproof. The taste and quality of a watermelon can still vary. Don't be discouraged if you occasionally get a watermelon that's not as sweet as you expected. Enjoy the process of picking and tasting different watermelons, and have fun exploring the flavors of this refreshing fruit!