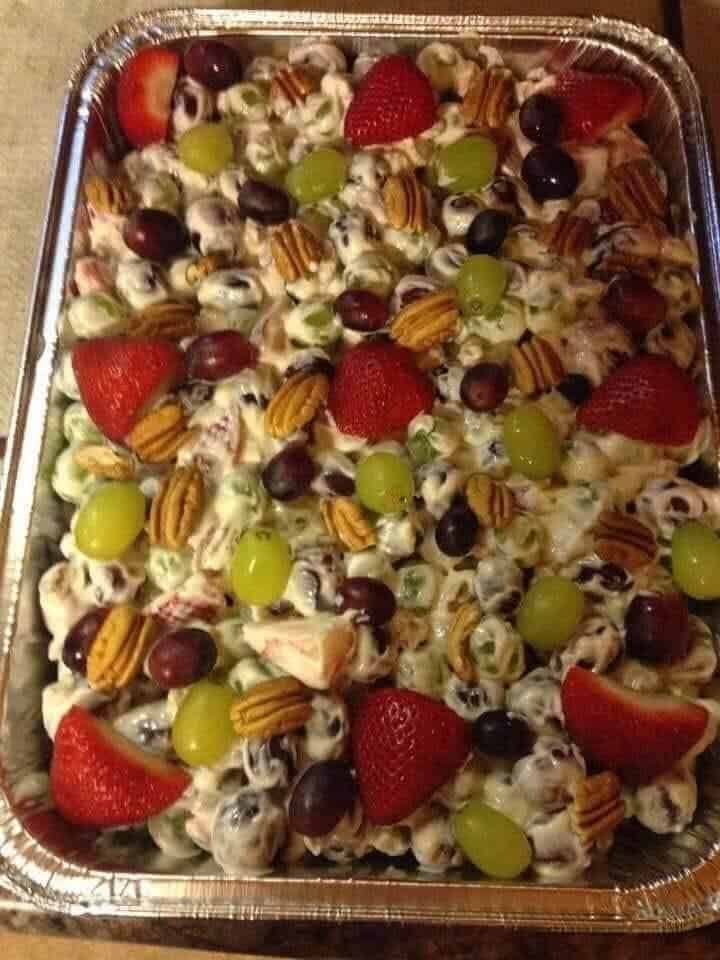 This easy Grape Salad recipe was one that I intended on sharing this past summer but time got away from me. It's easily one of our favorite summer fruit salads but the thing is, it's just as delicious and perfect for the holidays!
It's got to be one of the easiest recipes I make and I honestly think it's one of the most enjoyed. The bright colors from the red and green grapes make it irresistible to kids and adults alike.
Simple, easy and cheesy! My whole family loves this recipe so much. If it were for them, I'd be making this every day! Give it a shot, you'll love it!To Make this Recipe You' Will Need the following ingredients:
Ingredients
4 pounds green seedless grapes
4 pounds red seedless grapes
2 cups pecans
1 L strawberries
(16 oz.) sour cream
(16 oz.) cream cheese
1 cup sugar
Vanilla
Preparation :
1- Combine cream cheese & sugar together, then, add sour cream / vanilla .
2 – Fold in all other ingredients making sure to coat equally. .
Serve with fruit and pecans for decorate .
Enjoy !