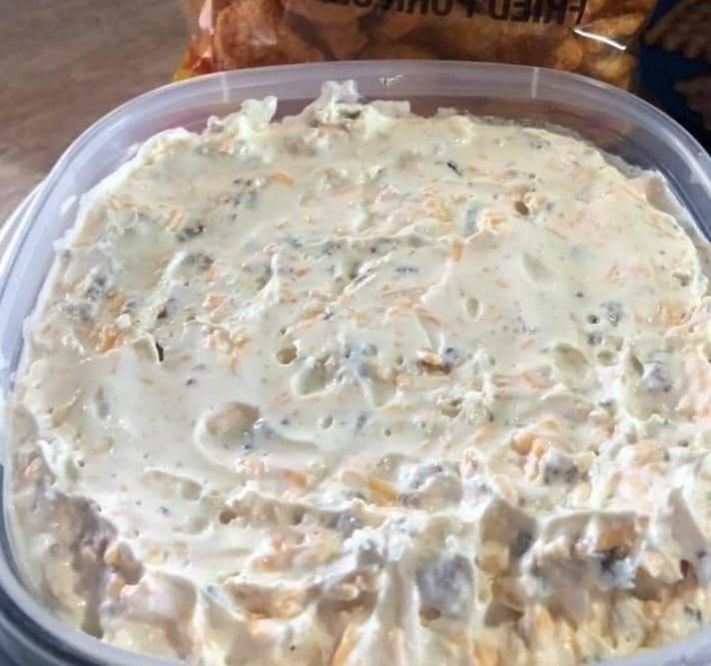 Ingredients:
16 oz sour cream
1 oz packet of ranch dressing mix
3 oz bacon bits (from the packet, not the plastic jar)
1 cup shredded cheddar cheese
Instructions:
In a mixing bowl, combine the sour cream, ranch dressing mix, bacon bits, and shredded cheddar cheese.
Stir the ingredients until well mixed, ensuring that the flavors meld together.
For optimal taste, refrigerate the dip for at least a day before serving.
When ready to serve, pair this delectable dip with your choice of chips, crackers, or even pork rinds.