Ingredients :
4 large hard boiled eggs, cooled and peeled
2 tbsp Hellmann's light mayonnaise
1 tsp dijon mustard
paprika
salt and fresh pepper to taste
2 tbsp chopped chives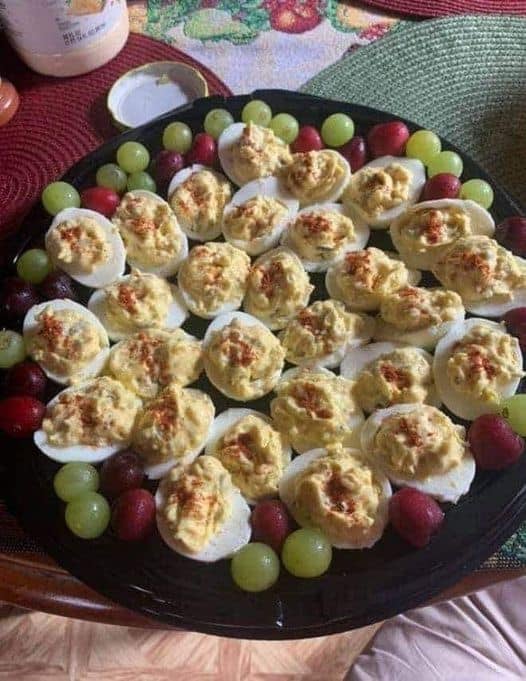 Preparation :
Cut eggs in half longways. Remove yolks and put them in a bowl. Add mayonnaise, mustard, salt and pepper. Stir well and pipe them back into egg whites. Top with chopped chives and paprika.