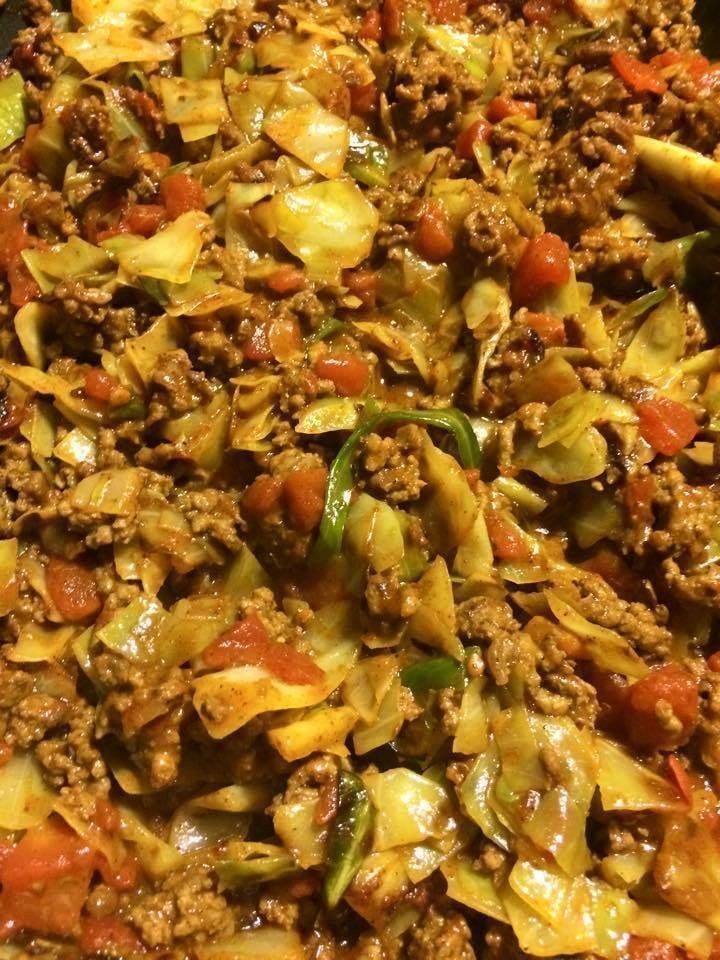 I absolutely love cabbage and when I can come up with new recipes, I am in heaven. This one I decided to try to make a Spanish Style. My family loves Spanish Rice and could eat it every day if I let them.
When you have cabbage, you have a side dish that works for any meal you want to make. It will taste great with Pork, Beef, Ham and chicken. It is a perfect match for all of the possibilities. This dish also works perfectly if you decide to grill burgers. It would be a little heavy on the beef intake, but when you use lean ground beef, it should be great.
Ingredients
1 pound lean ground beef 
 ½ head of cabbage, chopped 
 1 can rotel 
 1 packet Taco seasoning 
How To Make Spanish Style Cabbage
Brown the hamburger in a skillet and drain the excess fat
Sauté the cabbage in 2 tbsp of butter until it is tender
Add the beef to the cabbage and pour in the rotel tomatoes and one half can of water, add in the Taco seasoning and stir well.
Simmer until the liquid is absorbed.
Enjoy!