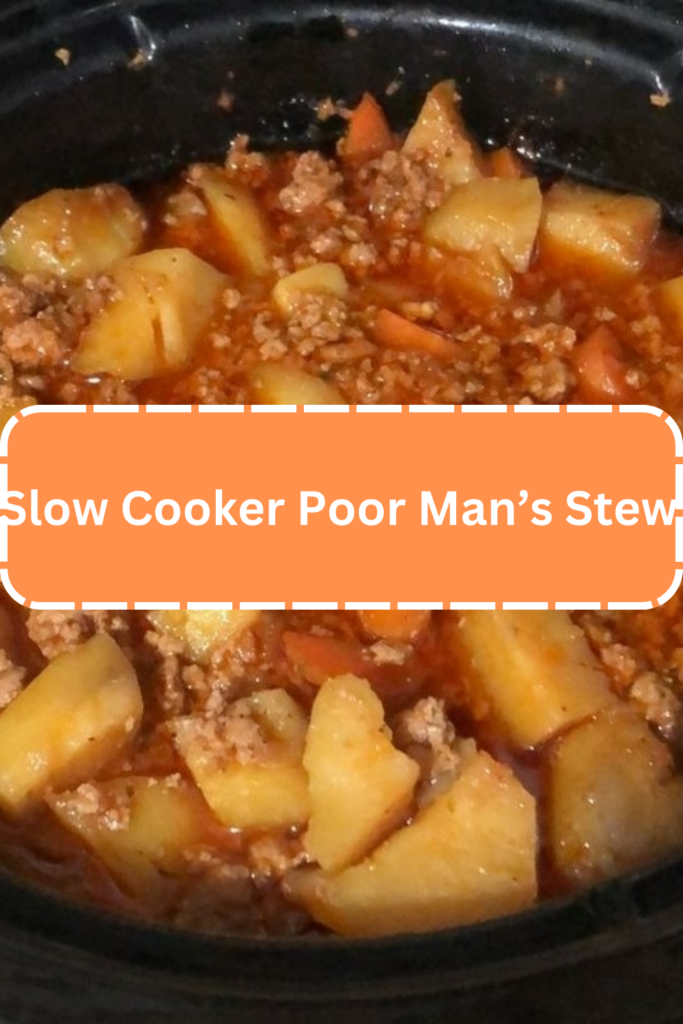 If you've never heard of Poor Man's Stew, you're not alone. This is the most popular question I get about this recipe! Here's the answer:
Poor Man's Stew is just a folksy name for a stew made with ground beef or hamburger meat instead of more expensive cuts of beef, like chuck roast or round.
And that's what makes it INCREDIBLY budget friendly. Because using ground beef in recipes costs a fraction of what you'd spend on other cuts. And since all the other ingredients are also inexpensive, you can make this recipe for just a few dollars.
This recipe is also known as hamburger stew or ground beef stew, so don't let the name confuse you! I just call it this because delicious, healthy recipes don't need to break the bank, and well, I just kind of like it!
Ingredients
500g ground beef
3 slices of bacon
1 chopped onion
4 sliced carrots
4 small potatoes, cut into chunks
1 can tomato sauce
2 cans kidney beans
1 can chopped tomatoes
1 cup beef broth
1 tsp salt
1 tsp black pepper
How To Make Slow Cooker Poor Man's Stew
In a large skillet, brown ground beef. Add onion and cook until soft.
Add kidney beans and bacon pieces and remaining ingredients with 1 cup of warm water.
Season with salt and black pepper, cook for about 30 minutes, stirring occasionally.
ENJOY!