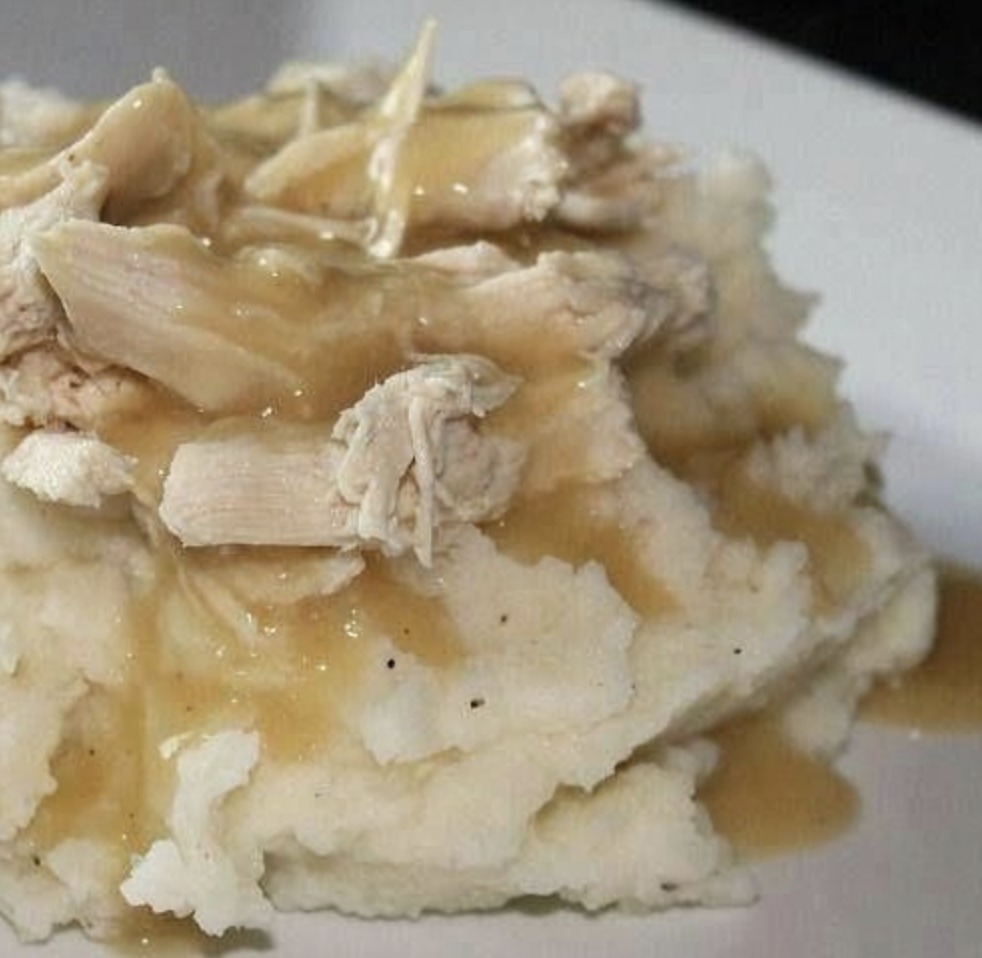 Ingredients
2 chicken breasts cut in half lengthwise
Salt & pepper to taste
1/2 teaspoon garlic powder
1 tablespoon olive oil
3 tablespoons butter divided
2 tablespoons flour
1 1/4 cups chicken broth
1/4 teaspoon Italian seasoning
1/4 teaspoon onion powder
1 tablespoon fresh parsley chopped (optional)
How To Make Slow Cooked Chicken and Gravy
Cut the chicken in half lengthwise so you've got 4 thinner cutlets. Season each piece with salt & pepper and the garlic powder.
Add the olive oil and 1 tablespoon of the butter to a skillet over medium-high heat. Let the pan heat up for a few minutes.
Add the chicken to the pan and cook for about 4-5 minutes/side until golden. Transfer the chicken to a plate and set aside.
Reduce the heat to medium. Add the remaining butter to the skillet, and once it's melted, stir in the flour and cook for about a minute.
Slowly whisk in the chicken broth until the flour has fully dissolved.
Stir in the Italian seasoning and onion powder.
Add the chicken back to the skillet (along with any juices from the plate), and cook for another 4-5 minutes or until it has finished cooking through (165F) and the sauce has thickened up a bit more. You may need to turn the head down again so it's gently bubbling (you don't want the sauce to get too thick before the chicken is cooked through).
Season with salt & pepper as needed. Sprinkle with fresh parsley if using, and serve immediately.