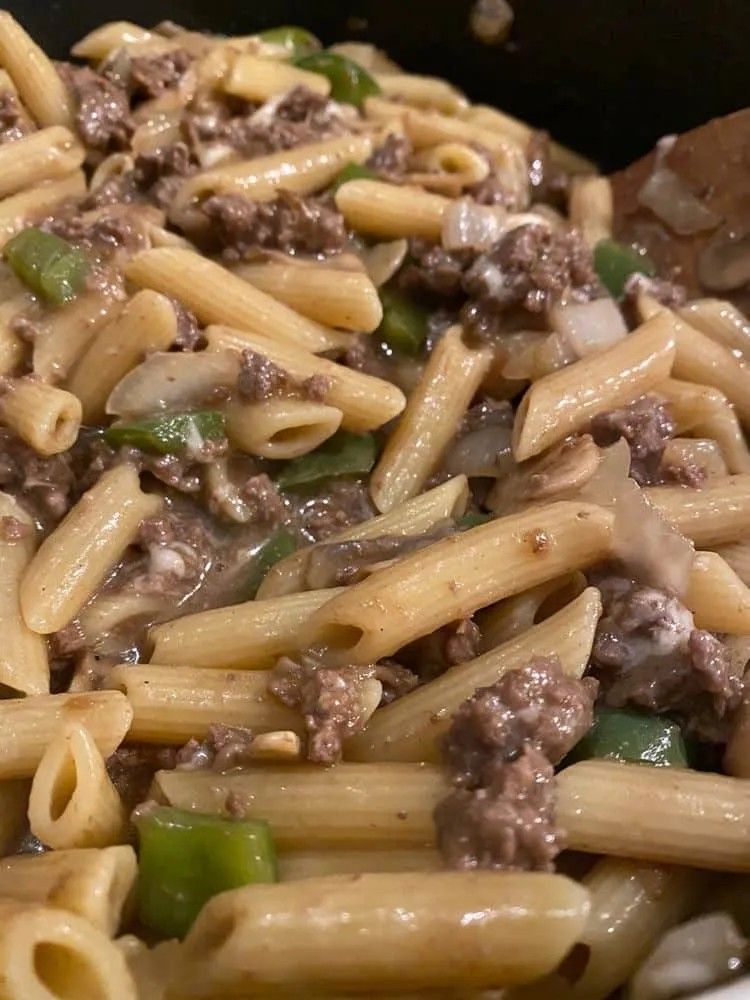 Look at that mouthwatering goodness!!  Is your family constantly working against the clock? Do you love to prepare great wholesome meals for your family that they will love? Put this scrumptious Philly Cheesesteak Pasta on your to try list and wow your family. It is easy, dependable and oh so tasty!
Ingredients
1Lb.Beef, Ground
1tsp.Rosemary, Dried
1tsp.Garlic Powder
1 Onion, Chopped
¼ cupHeavy Whipping Cream
½ cupBeef Broth
1 Can Cream Of Mushroom Soup
5 Potatoes, Peeled And Thinly Sliced
1 ½cupCheese, Shredded
Salt And Pepper To Taste
How To Make Philly Cheesesteak Pasta
Heat the oven to 350 degrees, and grease a 9 x 13 baking dish well.
Cook the meat and onion over medium high heat on the stove until the onions are tender and meat is browned. Drain the excess fat.
In a bowl, combine the heavy whipping cream, broth, rosemary, garlic powder, cream of mushroom soup and salt and pepper to taste. Stir to combine.
Layer half of the potatoes in the bottom of the baking dish.
Top with ⅓ of the soup mixture and ½ of the meat mixture.
Repeat another layer of potatoes, ⅓ of the soup and the remaining meat mixture.
Top with the remaining soup mixture and then the shredded cheese.
Cover in foil and bake for 1 hour and 30 minutes, or until the potatoes are tender.
Enjoy!