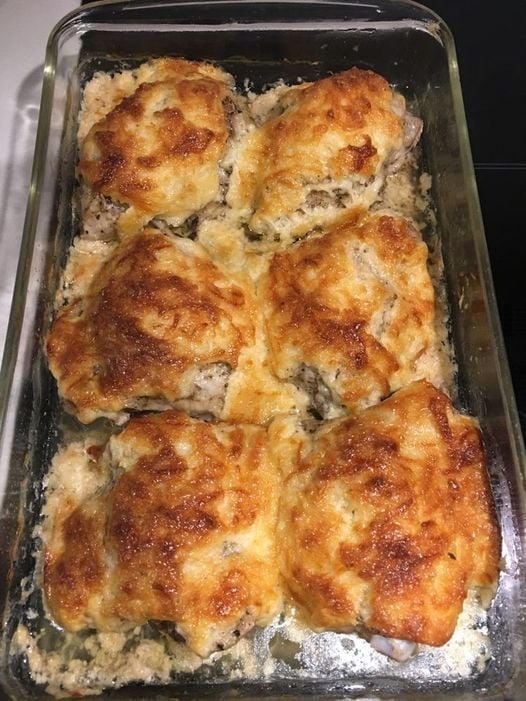 Melt In Your Mouth Chicken has 6 ingredients that taste SO good
Don't let the simplicity fool you. It's also outrageously delicious! It's always good to have a couple quick and easy recipes up your sleeve.
It all started when I was making my meal menu/grocery list for the week, I have a set of "go-to" meals that could be made quickly with minimum effort and planning, but there I was… stuck!
It was definitely a sick day!
Hopefully, chicken is a wonderful starting point for all kinds of easy meals, in addition of mayonnaise,  parmesan cheese and a few easy seasonings. With 5 minutes of prep time and around 40-45 minutes of baking time – wonderful melt in your mouth chicken was ready.
Ingredients
4 boneless, skinless chicken breasts
1 cup mayonnaise (for a healthier option, use plain Greek yogurt instead of mayonnaise)
1/2 cup parmesan cheese
1 teaspoon seasoning salt
1/2 teaspoon black pepper
1 teaspoon garlic powder
How To Make Melt In Your Mouth Chicken
In a bowl, mix the mayonnaise (or yogurt if you replace it), cheese and seasonings.Spread the mixture over each chicken breast.Place the chicken in a baking dish and bake in a preheated 375 degree oven for about 45 minutes or until cooked through.Serve hot!