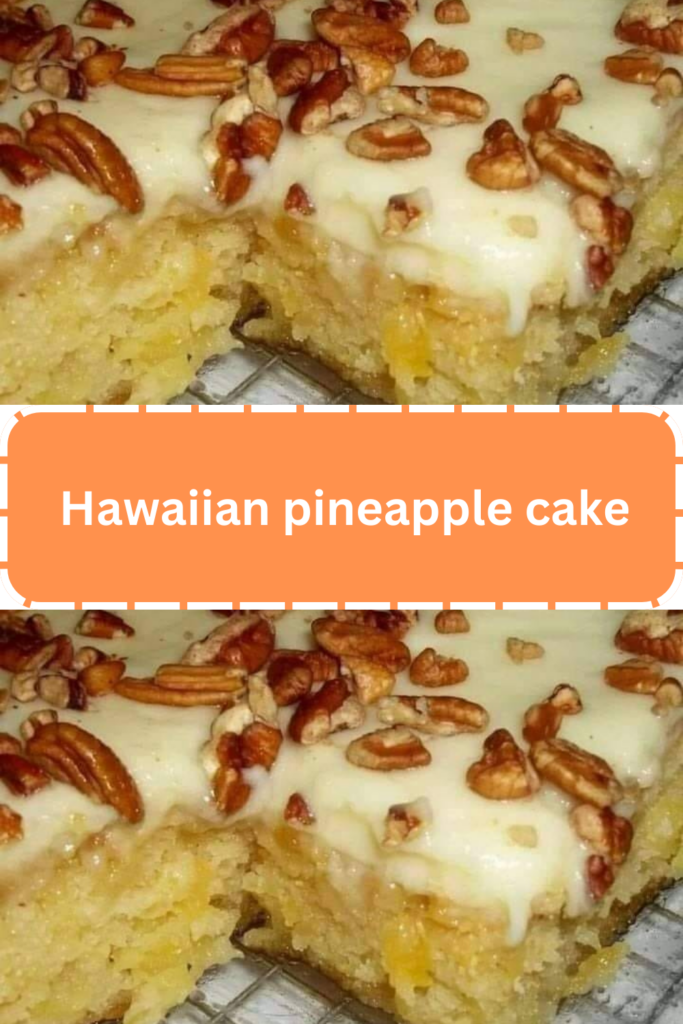 Ingredients:
°2 cups all-purpose flour
°2 tsp sugar
°2 eggs
°1 teaspoon baking soda
°1 teaspoon vanilla
°pinch of salt
°1 can (20 oz) crushed pineapple (undrained) in its own juice – no syrup
°1 cup chopped walnuts, optional
350 degree F oven.
CHEESE ICE CREAM
°1/2 cup butter or 1 stick
°1-8 oz cream cheese, softened
°1 teaspoon vanilla
°1 1/2 cup icing sugar
PREPARATION:
Mix all the cake ingredients together in a bowl.
Pour into greased 9×13 inch pan and bake at 350 for 35-40 minutes (until top is golden brown).
Icing:
Beat butter, cream cheese and vanilla until creamy.
adding powder sugar.
Frost cake with cream cheese frost while still warm.
Sprinkling with chop nuts if desire.
Enjoy !