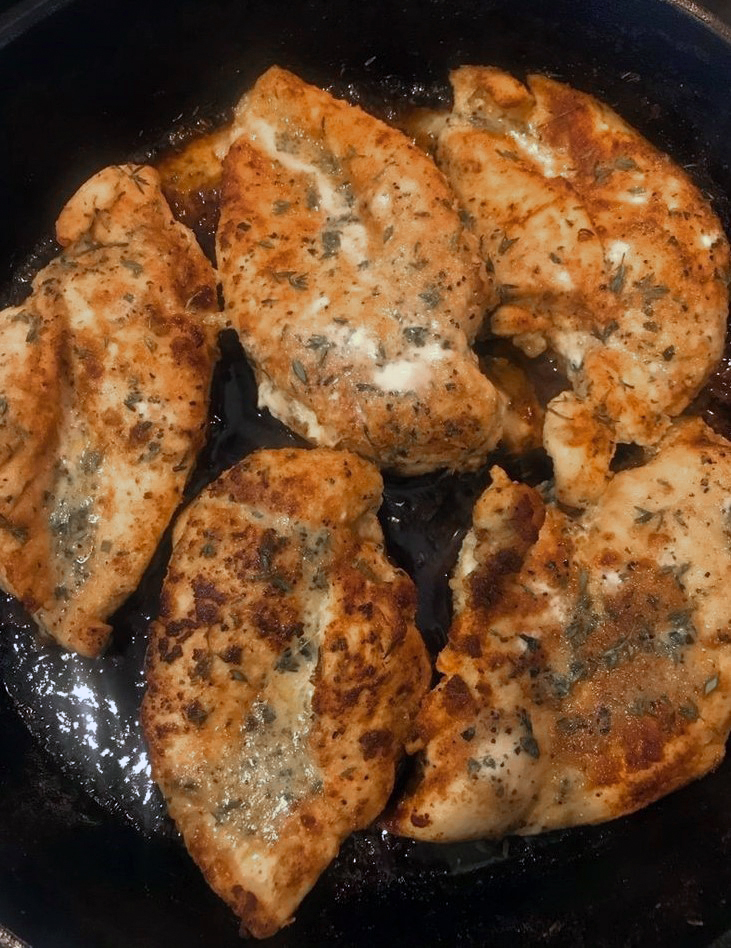 Ingredients ( Servings 4 )
4 (16-ounces) boneless skinless chicken breasts
salt and fresh ground pepper, to taste
1 stick (1/2-cup) butter
6 cloves garlic, minced
1 tablespoon fresh rosemary leaves
½ cup Shredded Reduced Fat 4-Cheese Italian
How To Make Garlic Butter Chicken
Preheat oven to 375F.
Lightly grease a baking dish with a pat of butter.
Season chicken breasts with salt and pepper; arrange chicken in a single layer in prepared baking dish and set aside.
Add butter to a skillet and melt over medium heat.
Stir in garlic and cook over medium heat for 4 to 5 minutes, or until lightly browned, stirring very frequently.
DO NOT burn the garlic.
Stir in the rosemary and remove from heat.
Pour the prepared garlic butter over the chicken breasts.
Bake for 30 to 32 minutes, or until chicken's internal temperature is 165F.
Sprinkle with cheese and cook for an additional 3 minutes, or until cheese is melted.
Remove from oven and let stand a couple minutes.
Transfer chicken to serving plates; spoon a little bit of the garlic butter sauce over the chicken and serve.
Notes
Though we're using an entire stick of butter for the sauce, we're only ingesting about ½-tablespoon of the butter per serving.