This simple restaurant-quality Bourbon Chicken will be to die for if you enjoy a decent chicken stir-fried. This recipe is very addictive and comprises crispy chicken breast coated in a deliciously sticky-sweet Bourbon sauce.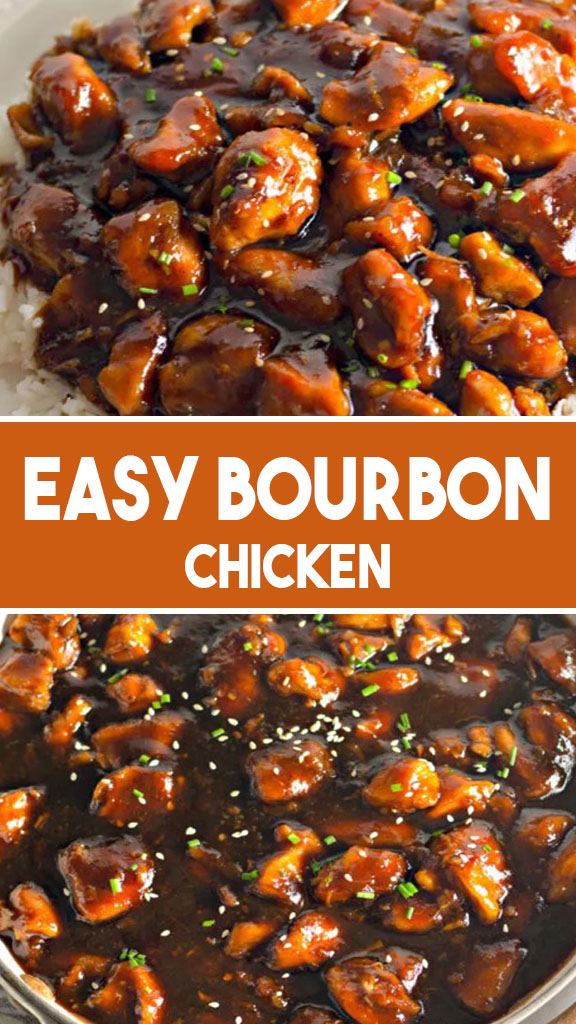 Ingredients
For the chicken:

3 pounds chicken breasts – (boneless and skinless, chopped into 1-inch pieces)

4 tablespoons cornstarch – (plus ½ – 1 tablespoon extra, see notes)

½ teaspoon salt

½ teaspoon pepper

2 tablespoons vegetable oil – or use sesame oil for more flavor

For the sauce:

4 cloves garlic – minced

1 cup chicken broth – (use low-sodium if you prefer less salt)

⅔ cup soy sauce – (use low-sodium if you prefer less salt)

⅓ cup apple juice

⅓ cup ketchup

¼ cup bourbon – see notes for a kid-friendly version

2 tablespoons apple cider vinegar – or less, to taste

1 cup brown sugar – dark or light

½ teaspoon ground ginger

½ teaspoon onion powder

½ teaspoon crushed red pepper flakes – optional, or use more for a spicy sauce!