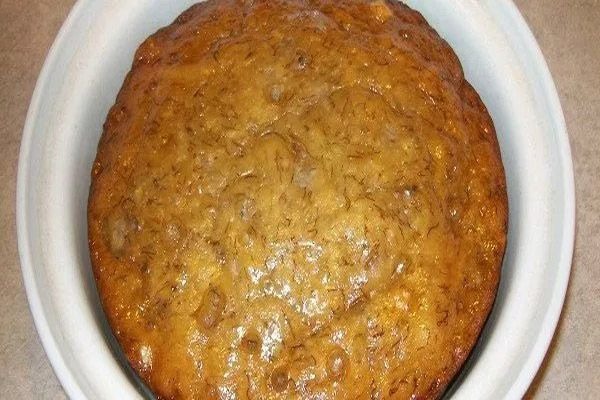 This Crockpot Banana Bread recipe is proof that our slower cookers are a perfectly good way to bake bread. We don't always think of our slow cookers, or Crockpots as the best place for baking, but I have good news. When it comes to banana bread, a slow baking process creates a delicious and perfectly moist, round loaf of banana bread. This is a great way to use overripe bananas.
Ingredients
Whole eggs
1/2Cup butter(Softened, cubed)
1Cup granulated sugar
2Cup all-purpose flour
1Teaspoon baking powder
1/2Teaspoon baking soda
1/2Teaspoon salt
3Whole bananas(Medium sized, mashed)
1Cup chocolate chips(Optional)
1Cup nuts(Walnuts or pecans, chopped, optional)
How To Make Crock Pot Banana Bread
In a bowl, combine butter, eggs and sugar. Mix well.
Add in baking powder, baking soda, salt and 1 cup flour. Mix well.
Add in last cup of flour. Mixture should be thick.
Mash Bananas well and then add to mixture. Mix well.
If you chose to add in the extra ingredients, do so now.
Butter small crock dish and pour mixture in.
Cook in 6 quart crock pot for 4 hours on low. Top should be slightly brown. Bread will bounce back to the touch.