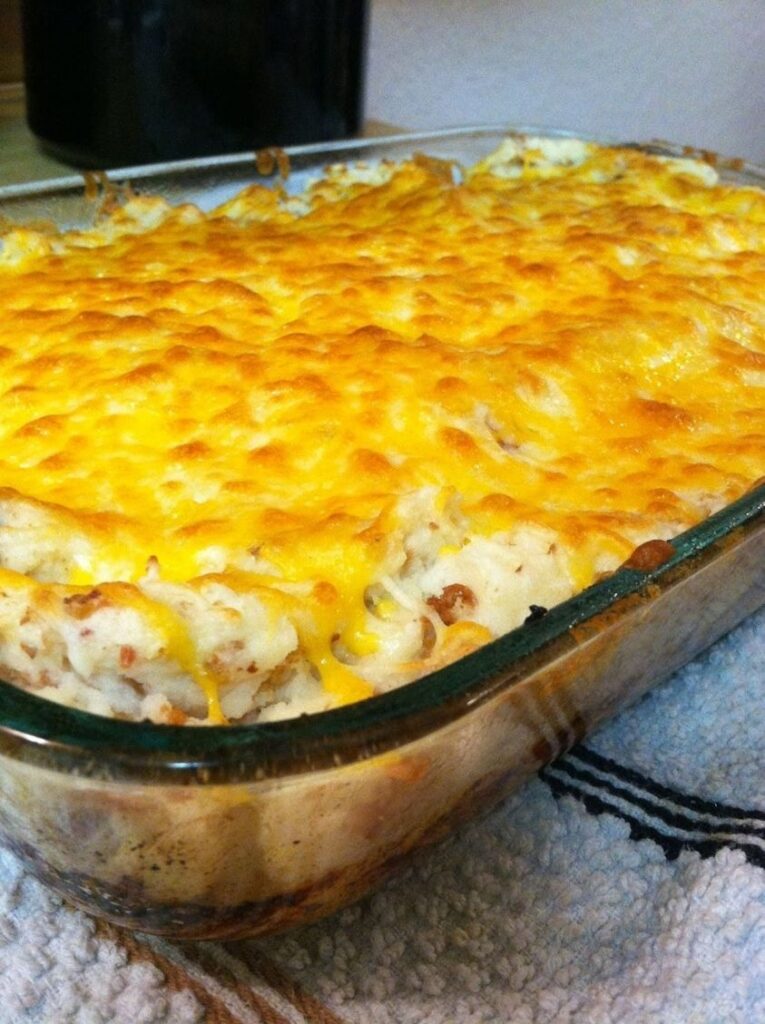 Ingredients
¾ cup chopped onion
⅓ cup dried breadcrumbs
1 pound lean ground beef
¼ cup barbecue sauce of your choice
2 tsp chili powder
¾ tsp salt
1 beaten egg
Potatoes
1 package butter-flavoured instant potato puree
¼ cup evaporated milk
1 tbsp chopped parsley
1 tablespoon butter
1 tsp garlic powder
1 cup cooked and crumbled bacon
¼ cup crispy fried onions
Monterey Jack Grated Cheese
How To Make Cowboy Meatloaf and Potato Casserole
Heat oven to 375*, lightly spray 9 x 9 pan
With a large bowl, combine the ground beef, onion, barbecue sauce, breadcrumbs, egg and spices.
STAGE TWO:
Press the meat mixture into the bottom of the sprayed mould
Bake uncovered for 20 minutes
STAGE THREE:
Remove from oven and drain grease thoroughly
In another bowl, make the instant potatoes and mix with the evaporated milk, cheese, dry onions, butter and bacon
STEP FOUR:
Spread potato mixture over meat and sprinkle with grated cheese, bacon and dried onions.
Place under a grill, 6 inches from the grill and grill for 3 minutes.
STEP FIVE:
Serve with an extra portion of barbecue sauce if desired.