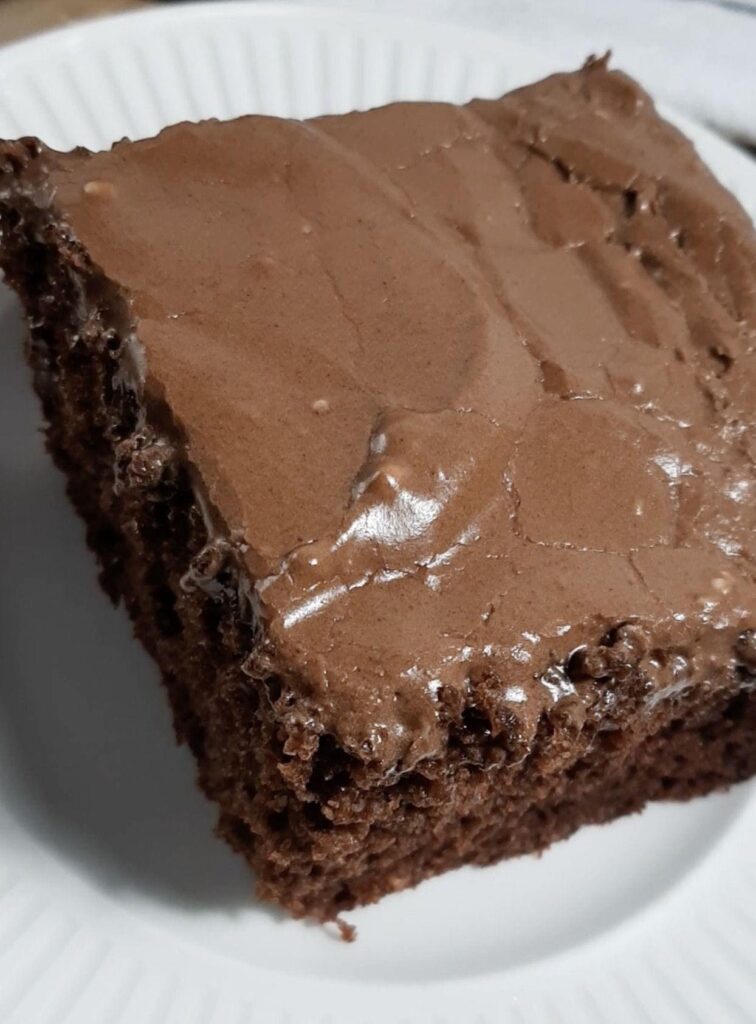 Depression as in The Great Depression, not depression as in "this cake will cure your depression." 😅Since a lot of us are experiencing ingredient shortages right now, I thought there was no better time to post this Chocolate Depression Cake (also known as Crazy Cake or Wacky Cake), which was also born out of a time when ingredients were in limited supply—The Great Depression. This unique cake is rich and chocolatey without using any eggs, milk, or butter. A cake without butter?? So "wacky," I know. 
Ingredients
For the cake:
1 ½ cup. All Purpose Flour
¼ cup. Cocoa Powder
⅓ cup. Oil
1 tsp. Baking Soda
1 cup. Sugar
1 cup. Water
1 tsp. Vanilla Extract
1 tsp. White Vinegar
Pinch of salt
For the frosting:
1 cup Powdered Sugar
3 tbsp. Milk
3 tbsp. Cocoa powder
1 tbsp. Honey
3 tbsp. Butter
1 tsp. Vanilla
How To Make Chocolate Depression Cake
Preheat the oven to 350 degrees.
Mix together the ingredients for the cake until smooth and creamy.
Pour the batter into a 9×9 baking dish. Bake for 30 minutes.
Combine the ingredients for the icing until creamy and smooth.
Spread the icing over the cooled cake and serve.
Enjoy!