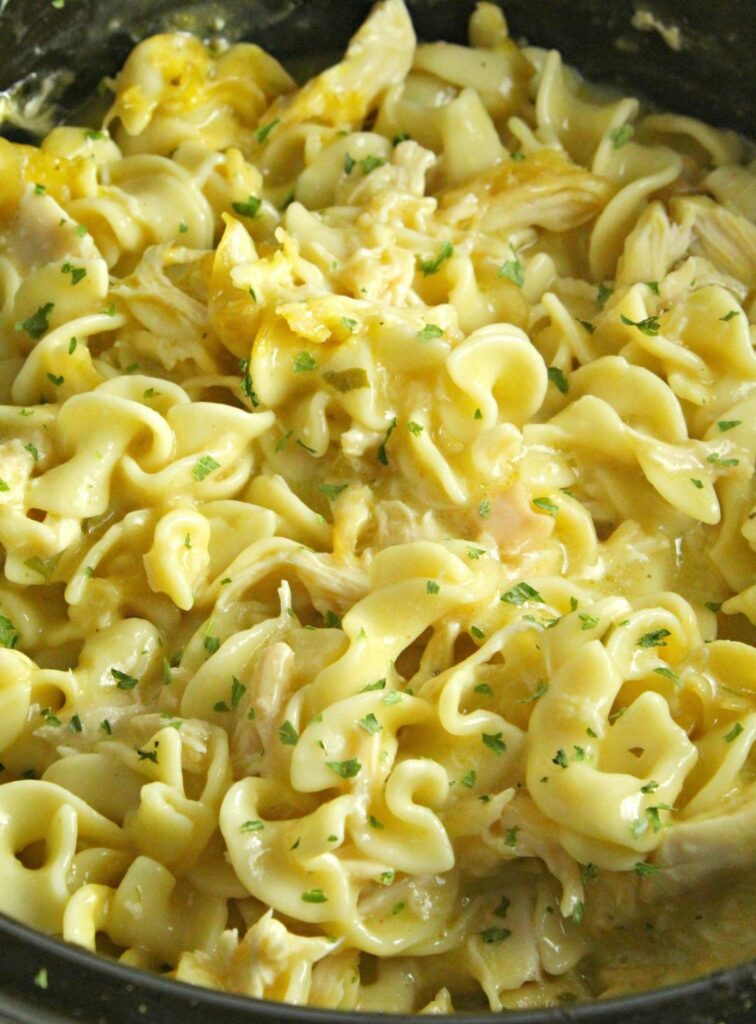 Chicken and Noodles is classically prepared with egg noodles but you can turn this into Amish Chicken and Noodles but substituting these delicious Amish noodles in place of the egg noodles. They are thicker and have a robust flavor and texture that adds a lot to this dish. In fact, these noodles are great for making the chicken and dumplings with noodles.
Ingredients
1 1/2- 2 pounds boneless, skinless chicken breasts
2 cans cream of chicken soup
1 tsp dried parsley
1/2 tsp seasoned salt
1/4 tsp poultry seasoning
1 tsp garlic powder
3/4 stick butter, sliced into pats
3 1/2 cups chicken broth
8 oz. egg noodles, uncooked
How To Make Chicken Noodles
Place the chicken breasts in the bottom of the slow cooker pot.
Add in the cream of chicken and spices.
Add the pats of butter to the top, and pour in the chicken broth.
Cook over low heat for 5-6 hours, or high heat for 3-4 hours.
Remove the chicken from the pot and shred with two forks.
Return the shredded chicken back to the slow cooker along with the dry egg noodles and stir. Continue cooking for 30-45 minutes, until noodles are tender.