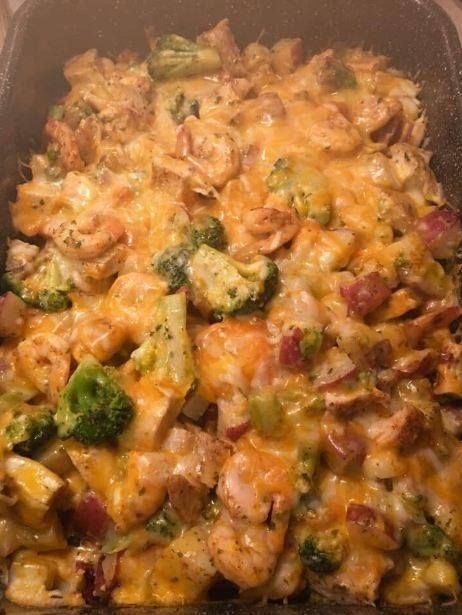 Ingredients
1 tbsp olive oil
1 onion chopped in small
2 chicken breasts chopped in small
¼ tsp salt
¼ tsp black pepper
4 minced garlic cloves
¾ cup uncooked rice
10 oz cream of chicken soup (1 can)
3 cups chicken broth less salty
2 cups broccoli florets
1 cup cheddar cheese
1 tbsp chopped parsley
How To Make Chicken and Broccoli Cheesy Casserole
Take a large skillet and heat the olive oil. Then add medium size onion and square-cut chicken pieces.
Cook until they turn brown. Add salt and pepper as per flavour. Cook for 30 more seconds.
Next, put in rice, chicken soup and 2 cups of chicken broth. you can add more. Cook the rice Fully. It should be done in fifteen minutes.
Add broccoli and cheese and cook for two more minutes to soften it.
Then add cheese cover on the top and put on a broiler until it turns brown.
Sprinkle parsley at the end.