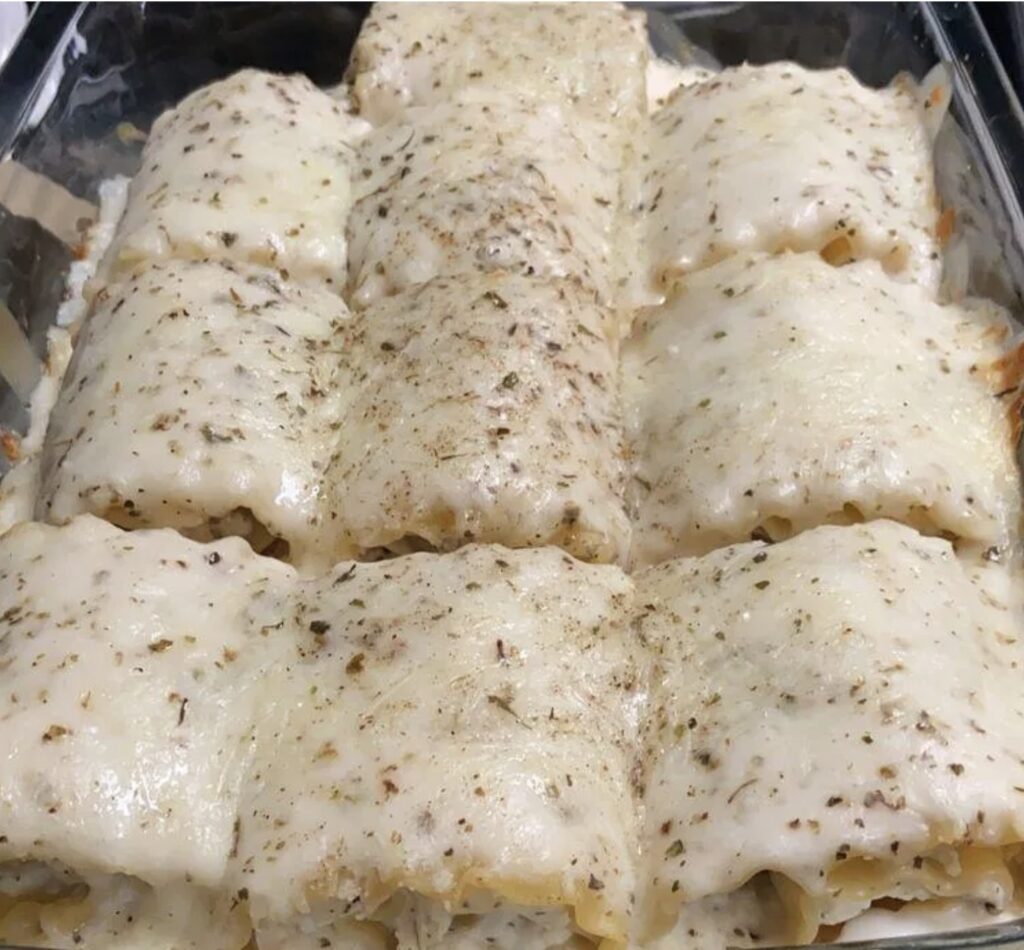 Ingredients
Parmigiano Reggiano cheese 1 and a half cup You can even use other types of cheese as well
Salt and pepper to taste
Red pepper flakes for sprinkling one pinch
One pinch of nutmeg
Italian seasoning half tsp
Garlic powder half tsp
Garlic clove 1 chopped
Cream 1 and a half cup
2 to 3 tbsp of butter
For the lasagna rolls:
Lasagna noodles uncooked 9-10
Egg 1
Parsley for garnishing
Rotisserie chicken shredded 2 cups You can always use leftovers
Mozzarella 1 and a half cup grated
Ricotta cheese 1 cup
How To Make Chicken Alfredo Lasagna Rolls
Preheat the oven to 350 degrees F and grease a baking dish for your lasagna rolls.
In a pot of boiling water, add your lasagna noodles and cook them according to the instructions in the back of the packet. Add some salt and a little oil so the noodles do not stick to the pot.
Drain them and wash them under cold water so they do not stick. Or you can add some olive oil and mix to avoid them breaking. Lay them flat on the baking sheet now while you prepare your Alfredo sauce.
Take a non-stick pan and add the butter and cream. Heat in on low flame and add the seasoning, garlic powder, salt and pepper to taste, garlic, nutmeg, and some flakes of red chili.
Make sure the heat is medium now and let all the ingredients cook for 5 minutes. Stir constantly to make the mixture thick. Add some parmesan cheese for a great flavor.
Spread some of the Alfredo sauce on the bottom of the dish as it will be the first layer as a sauce.
In a bowl add some ricotta, egg, and mozzarella. Mix it and now add half of the remaining alfredo sauce to it.
Spread this mixture on the lasagna rolls and roll them up. Arrange them on the baking dish and add remaining of the Alfredo sauce and mozzarella cheese.
Cover the dish with the foil and cook it for 25-30 minutes until the cheese is brown. Add some parsley on the top and make sure to serve it hot and fresh