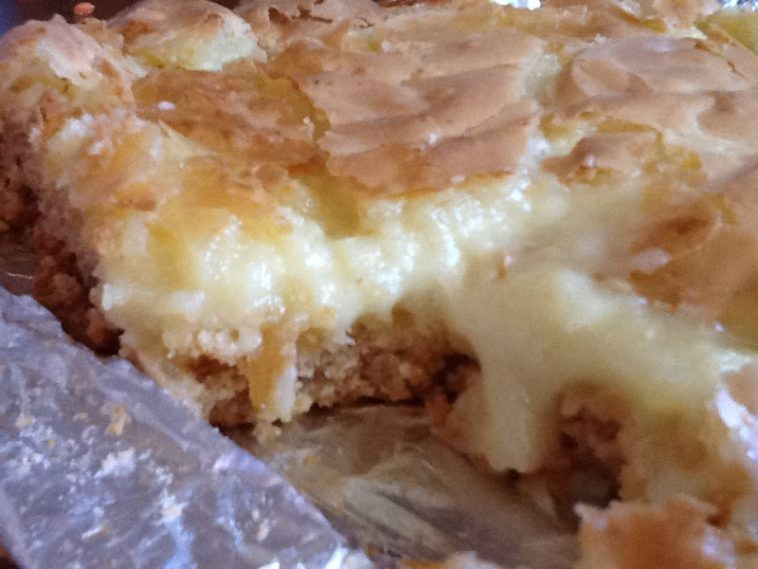 Waiting for these to cool completely before cutting them into pieces is one of the hardest things you'll ever do—they smell amazing right out of the oven—but take one bite and you'll know they're worth the wait.
Ingredients
1 box of yellow cake mix (1 pound)
4 ounces of butter, melted
3 eggs
8 ounces of cream cheese, softened
1 pound (16 ounces) of powdered sugar
1 tsp. of vanilla extract
How To Make Butter Cake Bars
1. Preheat oven to 350 F. Line an 8 x 8 inch pan with parchment paper.
2. Make the base first: mix together cake mix, butter and 1 egg.
3. Pat into pan, create an even layer.
4. Make the ooey gooey layer: Cream together the cream cheese, 2 eggs, sugar and vanilla.
5. Pour gooey layer over cake layer, spread to edges.
6. Bake for 45 minutes* or until edges are golden brown, center should be a creamy yet solid consistency like cheesecake or heaven.
7. Cool completely in pan before cutting into 1-inch squares with a clean, dry knife. For best square results, pop into freezer and chill before slicing.