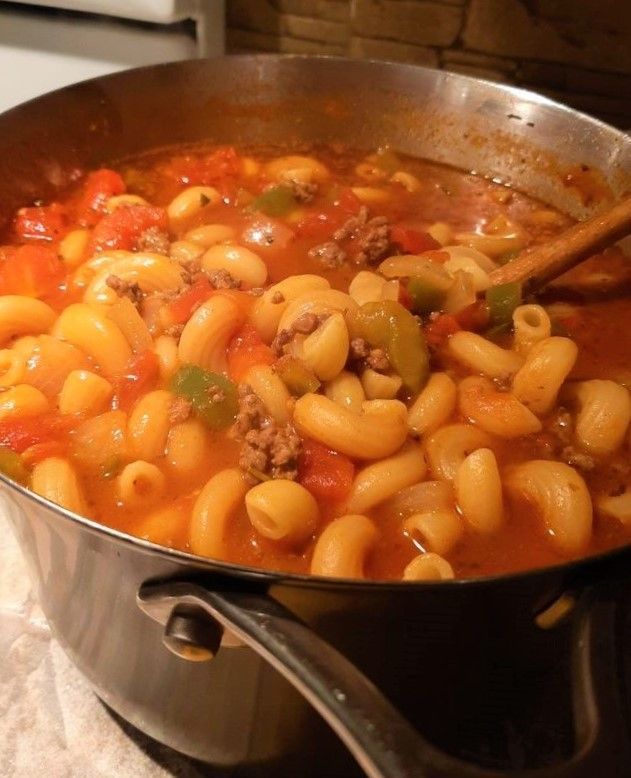 This Beef & Macaroni Soup is one of the best soups you can make, especially for colder weather as it warms you right up. It's easy to make and a classic from my childhood. I hope you like it!
Ingredients
1 pound lean ground beef
½ cup ketchup
2 large cans of chopped or diced tomatoes
2 tbsp Worcestershire Sauce
2 tsp onion powder
3 tsp minced garlic
7 ¼ cups of beef broth
2 tbsp brown sugar
1 tsp Italian Seasoning
Salt and pepper to taste
2 cups dry macaroni pasta
Cheese for garnish, if desired
How To Make Beef and Macaroni Soup
In a large Dutch oven or stock pot, add in the ground beef, garlic and onion powder.Cook until the beef is no longer pink.
Add in the broth, tomatoes, Worcestershire Sauce, brown sugar, Italian seasoning and ketchup.Bring to a boil, then lower the heat and simmer for 10 minutes..Add in the dry macaroni pasta and cook for an additional 15 minutes.Top with shredded cheese of choice, if desired
Enjoy