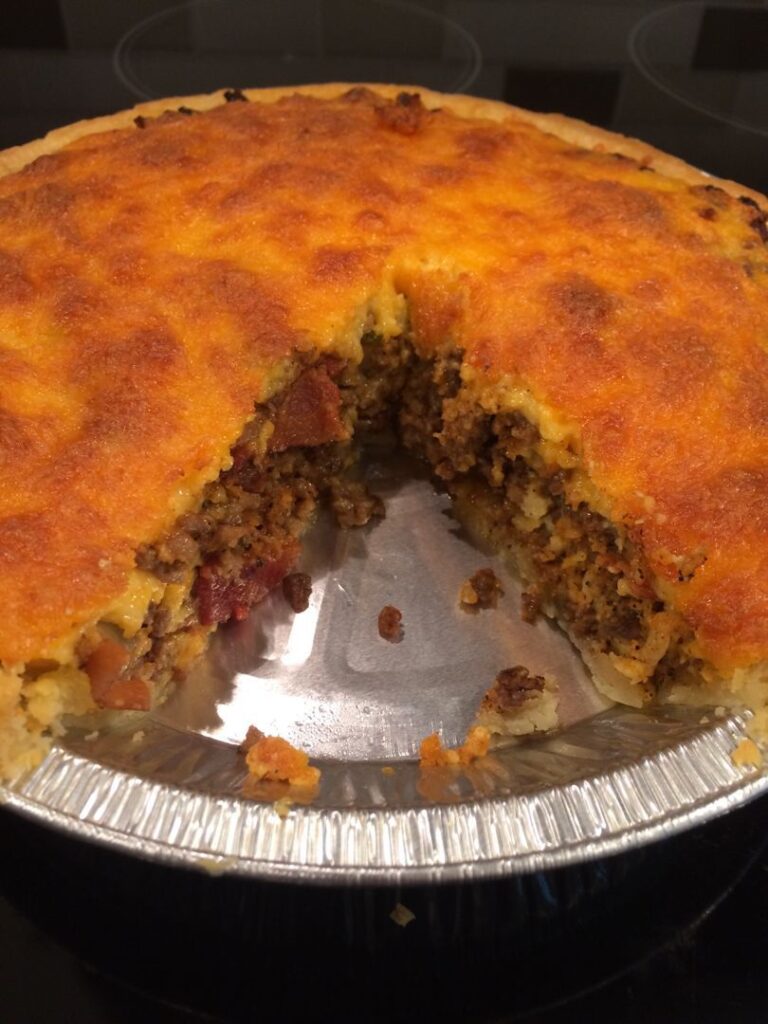 Ingredients
1 Egg
1 lb lean ground beef
1 uncooked pie crust (store-bought or prepared)
1 onion, chopped
⅓ c. panko bread crumbs
3 tbsp barbecue sauce
1 tbsp ketchup
5 slices of raw bacon, chopped
2 tsp Worcestershire sauce
2 c. cheddar cheese, shredded
1 tsp yellow mustard
¼ c. milk
½ tsp black pepper
How To Make Bacon Cheeseburger Pie
Step 1: Prepare the oven. Preheat it to 400 degrees F.
Step 2: Cook the ground beef with onion and beef until the meat is no longer pink. Drain well when done and take off the heat. Next, stir in the bread crumbs along with the mustard, barbecue sauce, ketchup, Worcestershire, and pepper. Pour everything into the prepared pie crust.
Step 3: Place the cheese, milk, and egg in a small bowl. Mix well until combined and spread this on top of the meat mixture.
Step 4: Using foil or a pie shield, cover the edges of the pie crust. This will prevent over-browning. Place in the preheated oven and bake for about 15 minutes. Take the foil off and continue to bake for another 15 minutes.